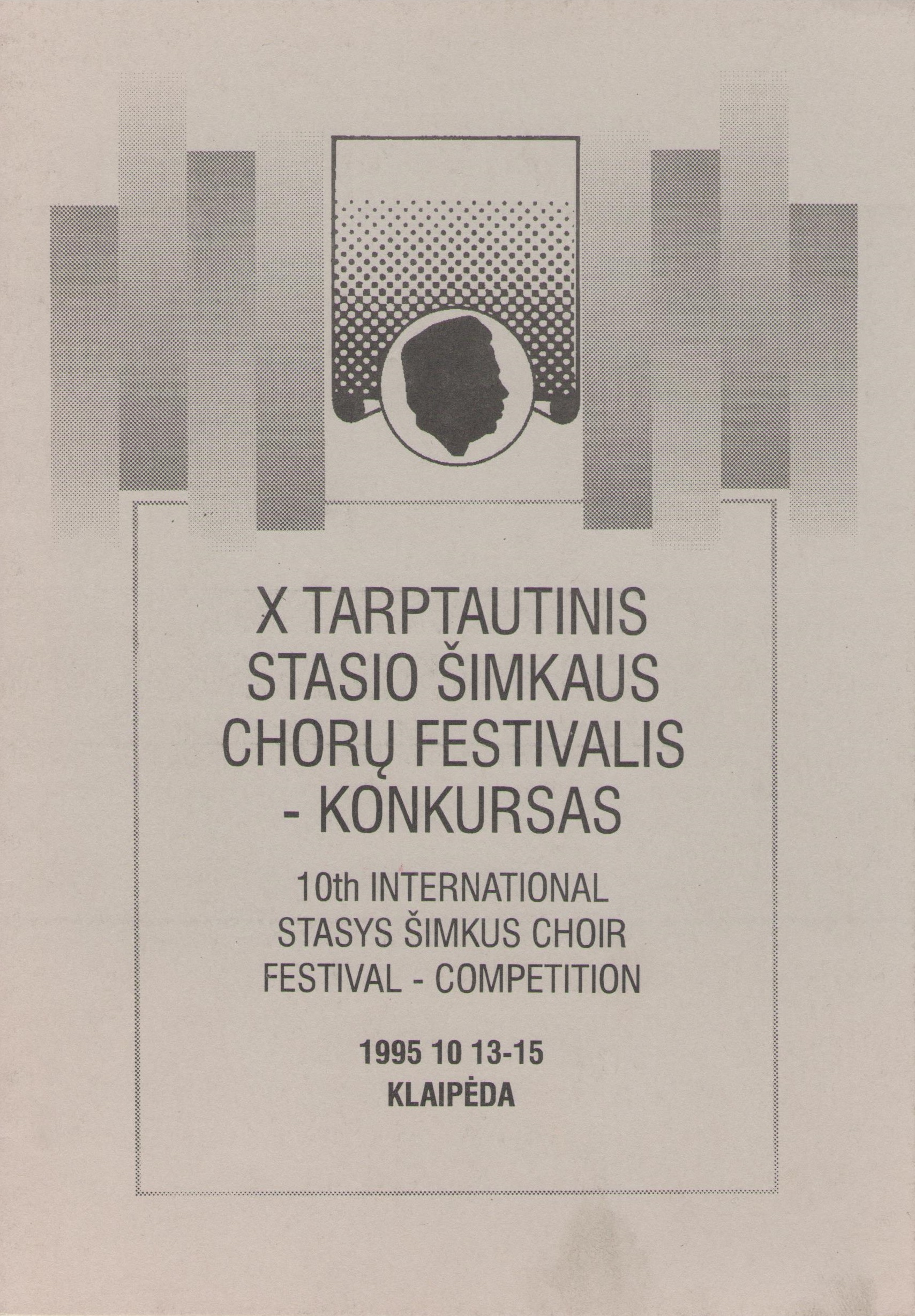 THE TENTH

International Stasys Šimkus' Choir Competition took place on the 14th – 15th of October, 1995. Before it, on the 13th of October, the Festival of the Choirs was organized, but it was not a part of the competition. Fourteen choirs from Vilnius, Kaunas, Marijampolė, Kretinga, Salantai, Nida, Gargždai, Palanga and Klaipėda took part in this festival. In the first round of the competition, 14 choirs from Daugavpils, Aluksne (Latvia), Vilnius, Kaunas and Klaipėda (Lithuania) competed in four groups (chamber, mixed, female, and male choirs).
The MINOR AMBER prize was awarded to the chamber choir of Vytautas Didysis church from Kaunas (leader Rolandas Daugėla) as the best choir of the festival. In the choir competition, the laureates of the first round were the chamber choir "Salutaris" from Vilnius (leader Martynas Staškus) and the mixed choir "Aukuras" from Klaipėda (leaders Vladimiras Konstantinovas, Alfonsas Vildžiūnas).
In the groups of female and male choirs, the first places were not granted. In the second round of the competition, the mixed choirs "Klaipėda", "Axios" from Daugavpils (Latvia) and "Juventus" from Klaipėda (leader Artūras Dambrauskas) competed for the GRAND AMBER prize and 4 000 LT. The most impressive performances were those of "Salutaris" and "Aukuras" (leaders Vladimiras Konstantinovas and Alfonsas Vildžiūnas), and the winner became "Aukuras". Professor Anicetas Arminas (Lithuania) presided in the Jury of the festival, and Professor V. Laul (Estonia) presided in the Jury of the competition. The secretary was associated Professor Kęstutis Kačinskas.
Follow us on social media: