Boys and Youth Choir "Gintarėlis"
Boys and Youth Choir "Gintarėlis"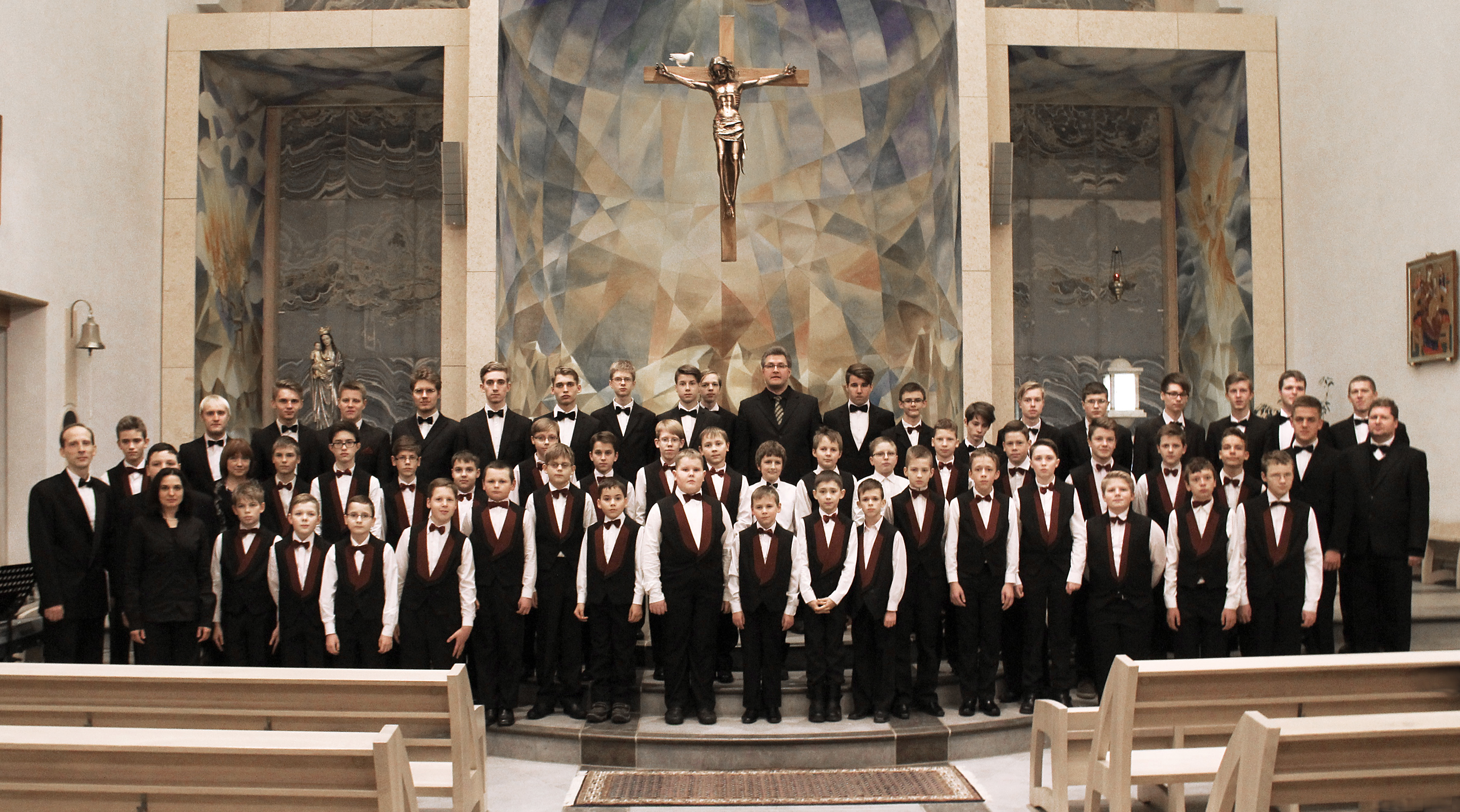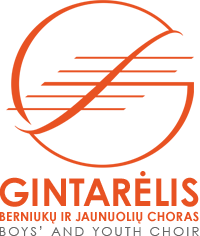 Boys' and Youth Choir "Gintarėlis",
Artistic Leader and Conductor Tomas Ambrozaitis,
Conductor Marius Lingvenis,
Choirmasters: Žydrė Sinkevičiūtė, Petras Mikutis
Concertmaster Eglė Bandzevičienė
---
In 1963 Rimantas Zdanavičius founded a boys' choir in Klaipėda. In 1966 the choir was given the name of "Gintarėlis" (Amber).
The choir has given concerts in Estonia, Latvia, Russia, Ukraine, Belarus, Germany,
France, Spain, Austria, Hunguary, Denmark, Croatia, Slovakian Republic and Italy. It also took part in international festivals and contests, e.g. in Cantonigros (Spain) in 1991 where the choir took the 3rd place, in Nantes (France) in 1995, in Stasys Šimkus Contest (Lithuania) in 1995, in Vranov (Slovakian Republic) in 1999 and 2005, in Mirepoix (France) in 1999, in Ciampino (Italy) in 2000, in Kalundborg (Denmark) Youth Choir competition (1st place) in 2001, in Tarare (France) International Choir Festival in 2002, in Budapest (Hungary) in 2004, in Belfort (France) 20th International Music Festival in 2006, in Nancy (France) 14th International Choir Festival in 2007, in Lübeck (Germany) International Choir Festival performing J.S.Bach Passio secundum Matthaeum in 2008, in Lecco International choir festival in 2012 (Italy, 2nd place), in Rijeka Internacional Choir Festival 2015 (Croatia), International Wroclaw Choir Festival "Vratislavia Sacra"(1place Poland)
In 2002 "Gintarėlis" received national nomination "The brightest Lithuanian star" and "Golden Bird". The choir takes part in every National Song Festival.
The repertoire of "Gintarėlis" includes works of the Lithuanian composers M. K. Čiurlionis, J. Naujalis, J. Tamulionis, V. Miškinis, N. Sinkevičiūtė and V. Balakauskas, as well as those of European classics ("Stabat Mater" by D. Scarlatti, "Stabat Mater" by D. Pergolesi, "Messe Breavis" and "Messe in B-dur" by J. Haydn, " Messe in G-dur", "Messe in C-dur", "Messe in d-moll" and "Magnificat" by W. A. Mozart, "Hallelujah" from L. van Beethoven's oratorium "The Mount of Olives", "Messe in G-dur" by F. Schubert, "Shepherds' Mass" by J. J. Ryba, "King Arthur" by H. Purcell etc). W.A. Mozart ,,Messe in C-dur'', A.Vivaldi ,,Gloria'.
Since 2013 the choir leader Tomas Ambrozaitis.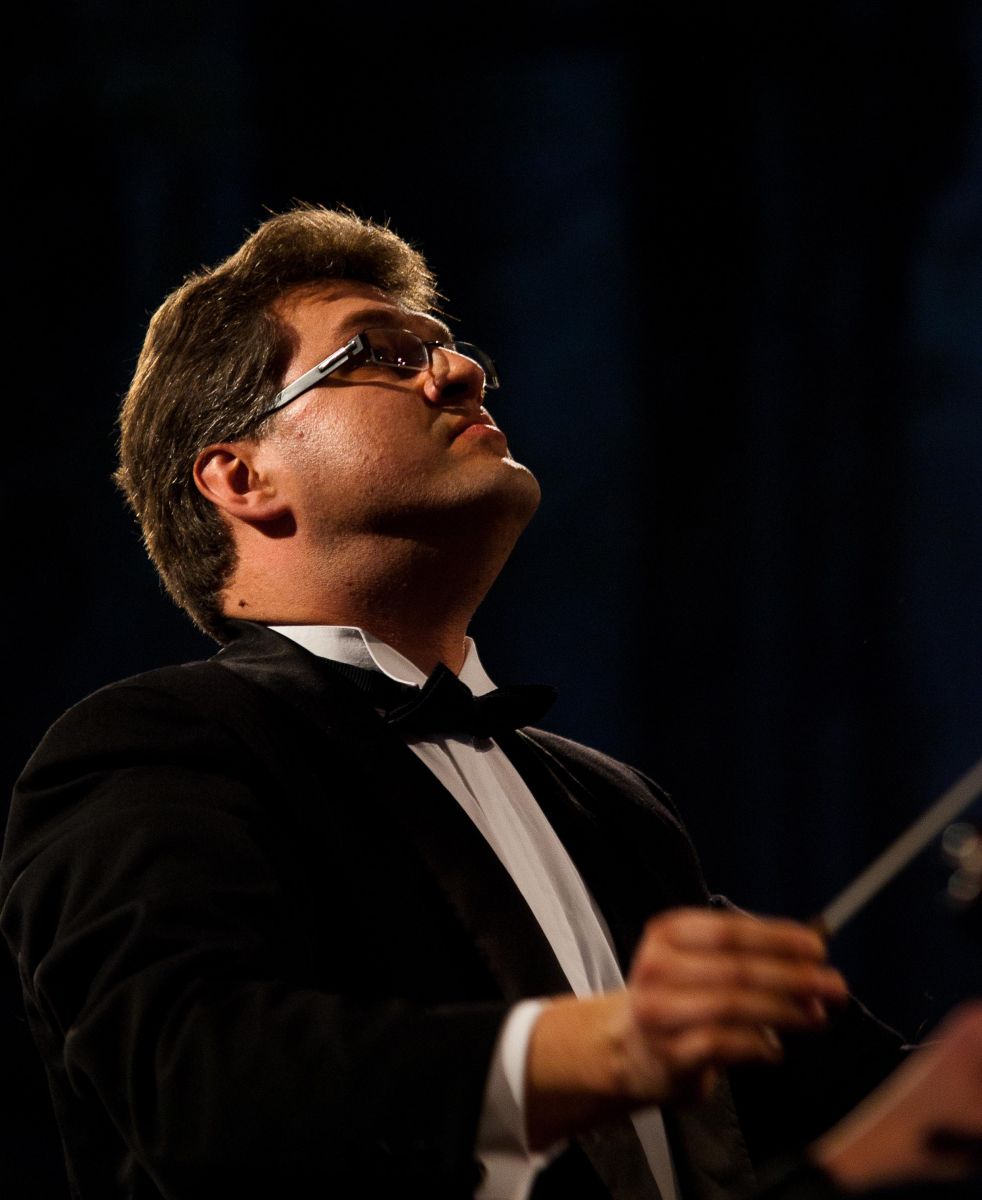 Artistic Leader and Conductor Tomas Ambrozaitis,
Conductor Marius Lingvenis,
Choirmasters: Žydrė Sinkevičiūtė, Petras Mikutis
Concertmaster Eglė Bandzevičienė
---
Contacts:
Artistic leader and conductor Tomas Ambrozaitis
Phone: +370 600 33012
Email: ambrozaitistomas@gmail.com
Responsible person Teacher Marius Lingvenis
Phone: +370 676 53425
Email: marlingvenis@hotmail.com
Contact regarding organization and marketing issues Teacher Petras Mikutis
Phone : +370 650 46810
Email: pmikutis@yahoo.com
Follow Boys' and Youth Choir "Gintarėlis" news: